Piilo asobi & stay
Recommended reason
Base for play in the Fuji Five Lakes area
A hideaway where you can fully enjoy "Lake Yamanaka".
asobi & glamping stay.
"Piilo asobi & stay", which opened in September 2022,
It boasts a great location at the foot of Mt.Fuji and close to the shores of Lake Yamanakako.
A glamping resort where you can fully enjoy the nature and activities of the Fuji area.
01
From the foot of Mt.Fuji and the shores of Lake Yamanakako
Great location just 10 seconds walk
The shore of Lake Yamanaka is just 10 seconds away, right in front of your eyes.The appeal is the ease of being able to walk or cycle along the lakeside whenever you feel like it.If you turn your back to the lake, you can enjoy a panoramic view of Mt. Fuji.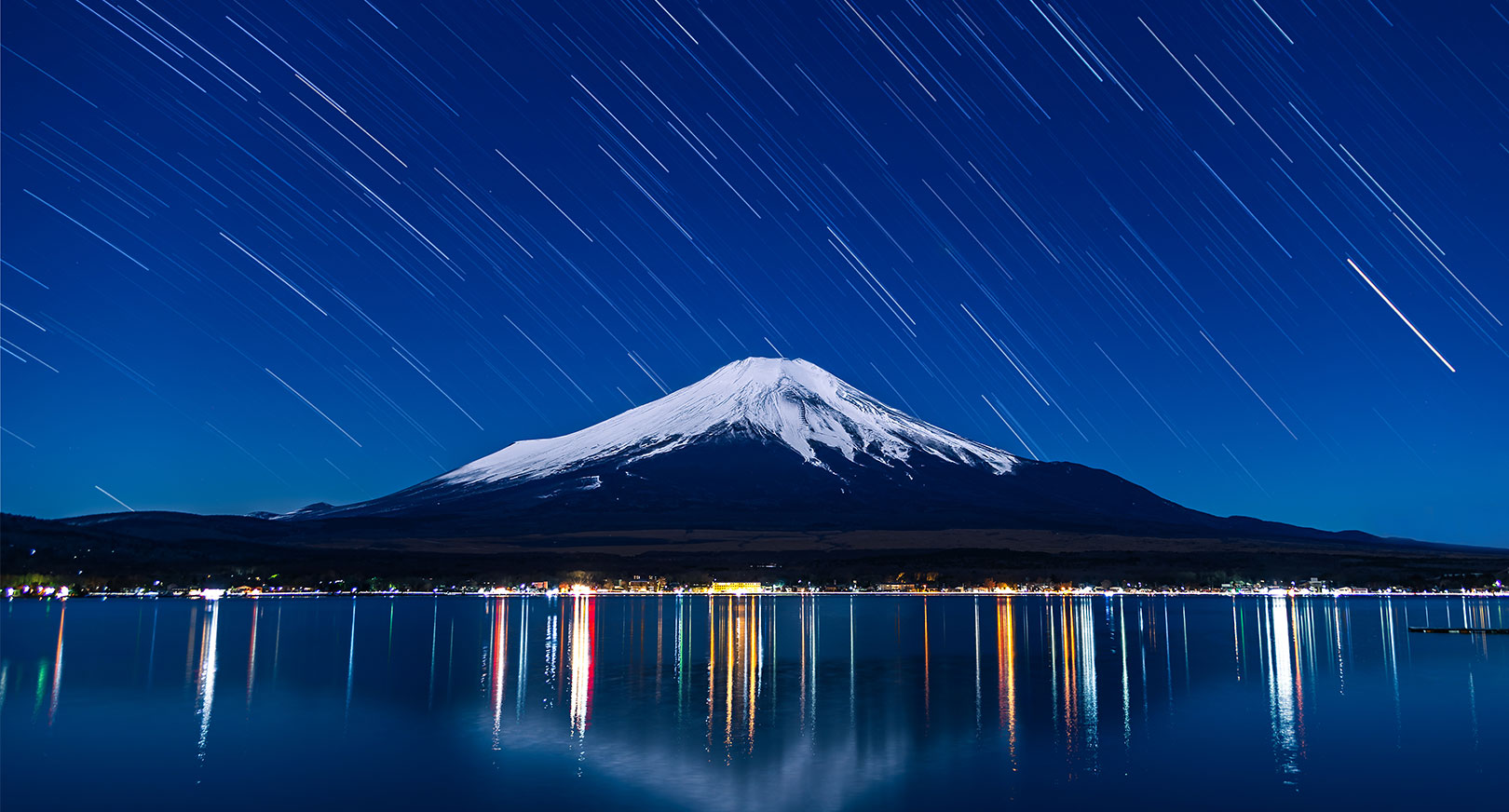 02
All buildings can be heated
Set up a tent sauna and bathtub
All terraces are equipped with authentic tent saunas, stoves and wooden benches for steaming.In addition, bathtubs with water baths are installed in all buildings.Feel free to enjoy the sauna anytime during your stay.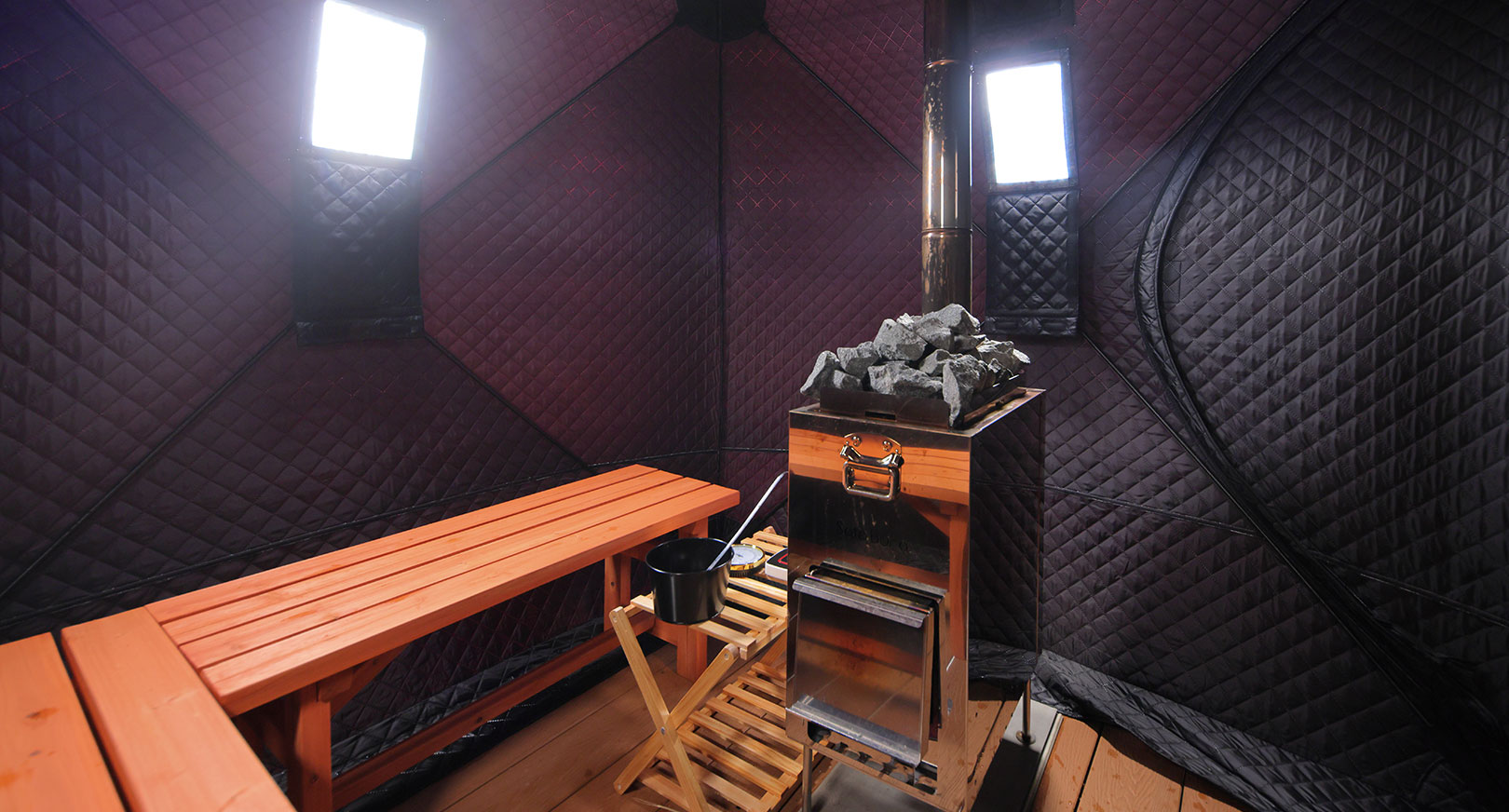 03
BBQ in the hearth even in the rain
All-weather living terrace
You can enjoy a BBQ and bonfire all-weather in the sunken hearth on the covered terrace.The hearth is surrounded by wooden benches, so you can relax as an open-air living room while keeping warm.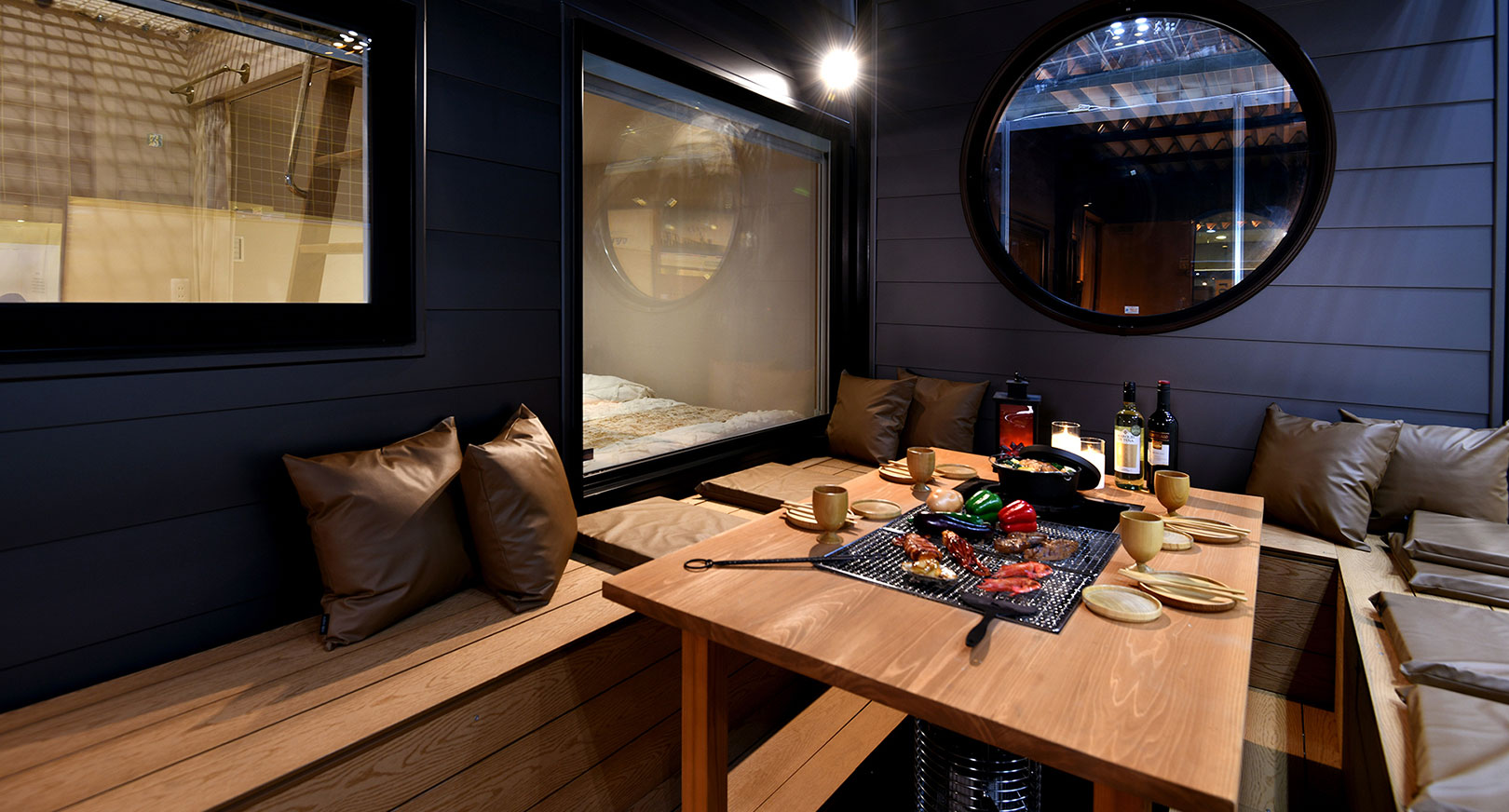 04
Glamping cabin full of fun
Comfortable bed and living space
The glamping cottage, which is compact but has a functionally laid out interior, is a playful space worthy of the name "hideaway".
Each building can accommodate up to 5 to 6 people, making it ideal for groups and families.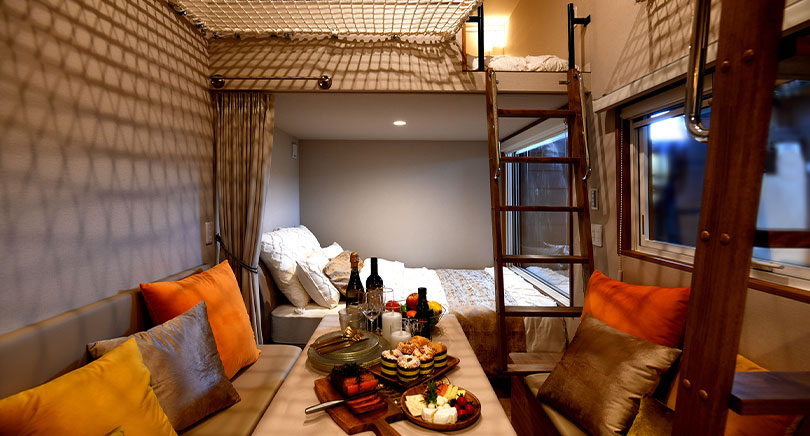 05
Direct access to Asobi
Activities in the Fuji Five Lakes area
Lake Yamanaka, right in front of you, offers popular marine activities such as "banana boat" and "SUP" in the summer, and "smelt fishing" in the winter.It is also a convenient area as a base for cycling, touring and hiking.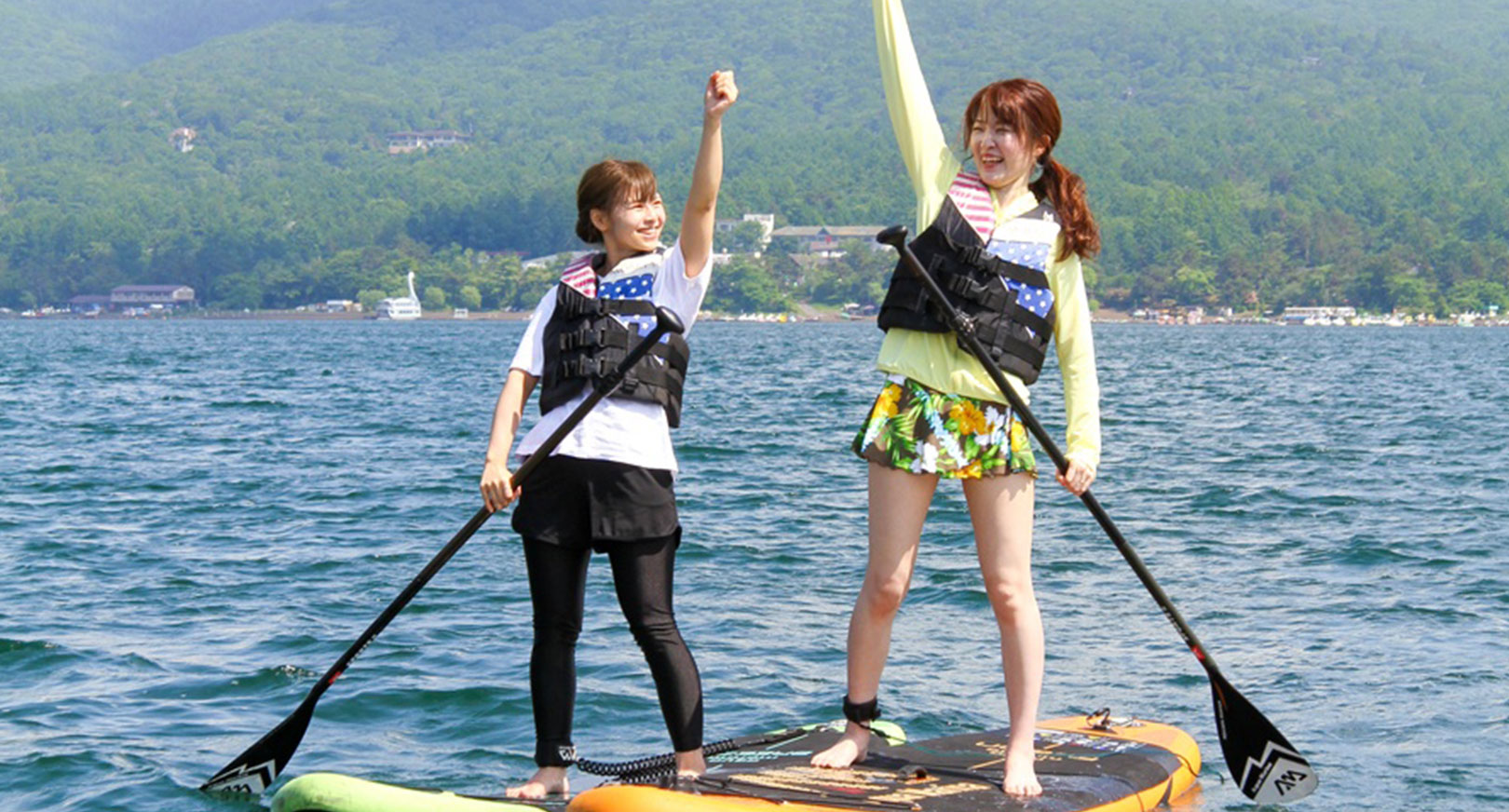 06
Full facilities &
Hotel-style in-room amenities
The rooms are fully equipped with various home appliances* such as a hot water toilet, a shower room, an air conditioner, and a refrigerator, so you can spend a comfortable time.In-room amenities are provided for hotel specifications.
* We do not have a TV, but we have a tablet instead.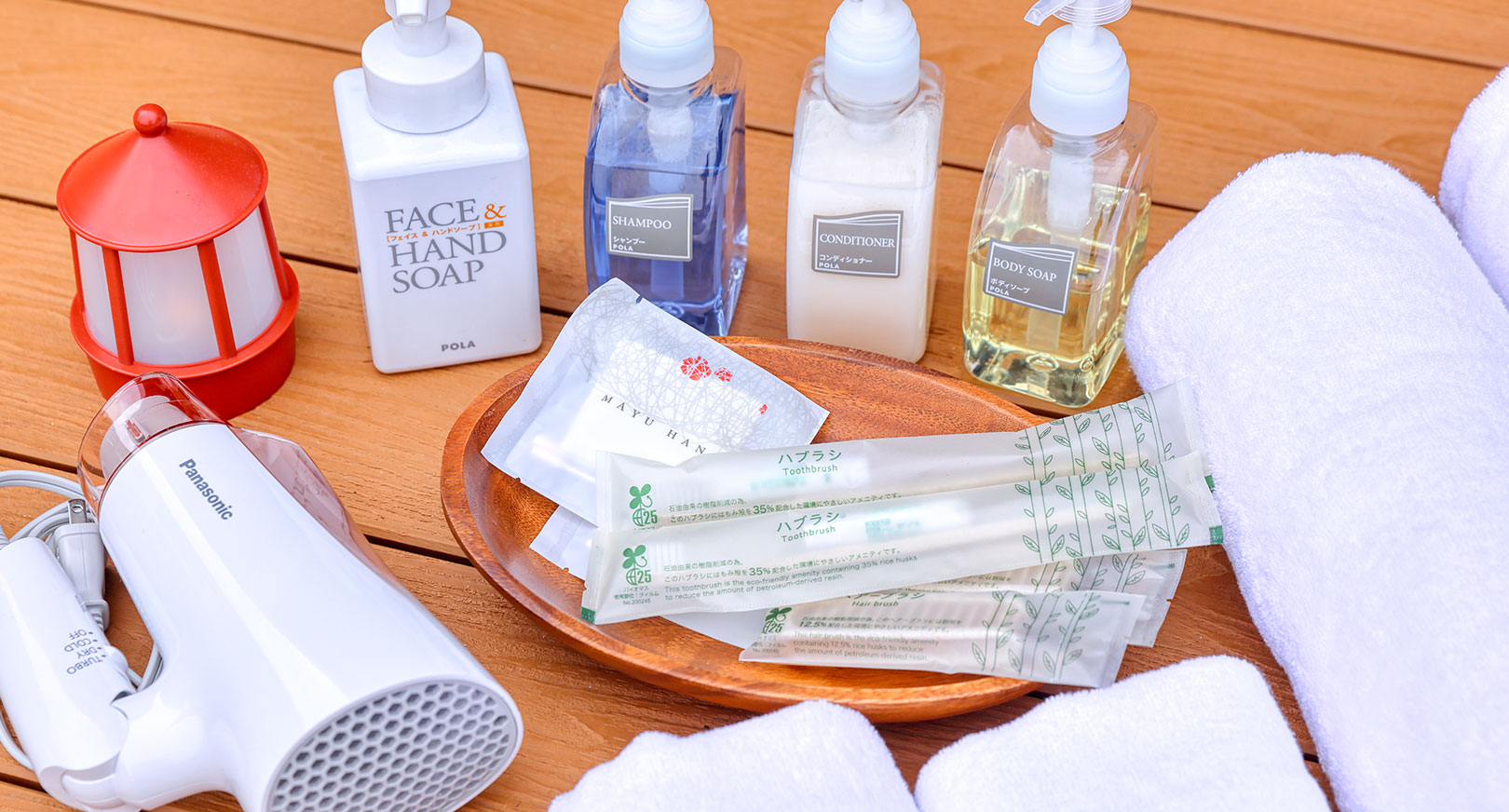 DOG RUN CABIN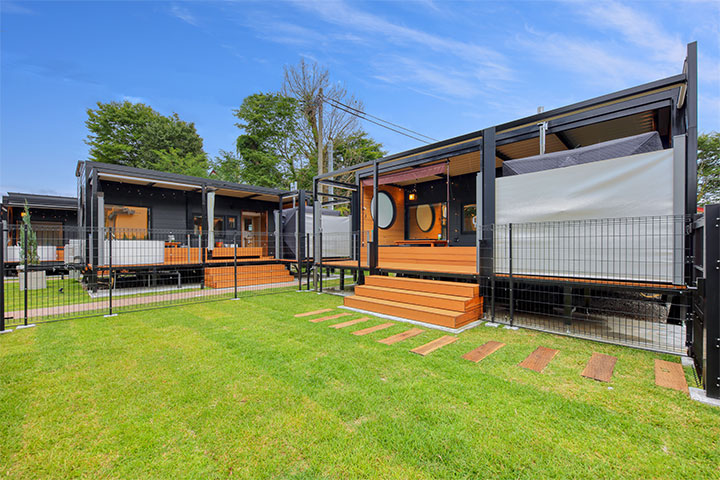 You can use and stay with your dog or pet
Two cabins with dog runs are available.
In the "Dog Run Cabin" where you can stay with your beloved dog or pet, which is an important member of your family, there is a dedicated "Dog Run" that continues from the terrace.We also have a cage in the room, so you can come empty-handed.